Imagine wearing a lens in your eye that transports all phone capabilities onto a virtual screen. Add to that the interactive gaming experience of Counter Strike, traveling over the dunes of the Sahara or, what's more, even see a baby dragon tearing through the wall. That's augmented reality (AR) for you.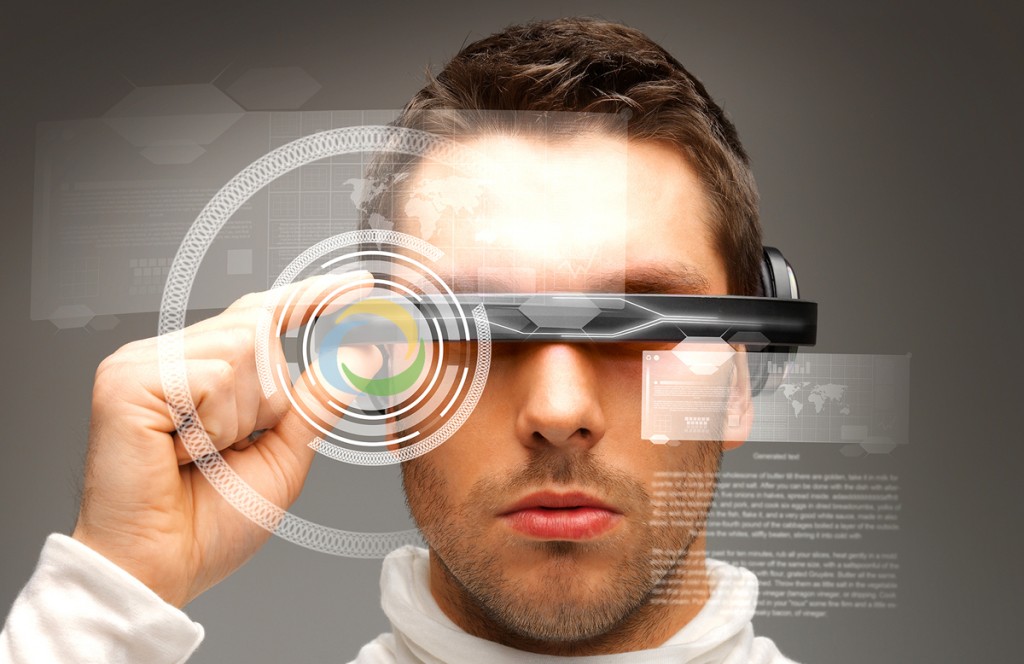 With the AR/Virtual Reality (VR) market pegged at $57 billion by 2020 as per research firm MarketsandMarkets, the technology appears disruptive. A clutch of native startups, therefore, are dabbling with the concept, which some believe is ahead of its time in India.
During summer 2015, Shubham Mishra, Harikrishna Valiyath and Vrushali Prasade bid adieu to BITS Pilani halfway through to set out on a journey in AR. After spending a year in developing the prototype, Tesseract was born — a device that takes the user through a VR walk, giving a 720-degree view and an immersive experience. "We chose to venture into AR despite being fully aware of its nascence," said Mishra.
Backed by a seed funding of Rs 1.2 crore from Astarc Ventures, 50k Ventures and other individual angel investors, the trio have already bagged 500 pre-orders from gamers, developers and gaming cafes. "Our product is different from Facebook's Oculus as it is compatible with all existing PC games, movies and one can also live-stream from online gaming communities. It can also be used with mobile phones through devices like Chromecast," said Mishra.
AR and VR is drawing global attention — Google Glass came and went, Facebook acquired Oculus VR for $2 billion, Microsoft has HoloLens and Google put $542 million into Magic Leap. The South Florida-based Magic Leap, founded in 2010, has been in stealth mode ever since Google's move, and very little is known about its product. But the backing from Google and Qualcomm may be proof enough of it creating a whole new user experience with AR.
Back home, for Hemanth Satyanarayana, an IIT-Madras graduate who has been working with VR since 2004, AR and VR are old toys. Developing AR concepts that assisted open liver surgeries and locomotion controllers for the US army to create a battlefield environment, Satyanarayana has been closely involved with the technology, leading him to set up the Hyderabad-based Imaginate in 2011. With several products under his belt such as TrialAR, ShootAR, LivAR and Dressy, Satyanarayana deploys niche solutions for companies across industries, including real estate, e-commerce, healthcare, defence, entertainment, education, etc.
AR/VR is not limited to gaming or real estate, Satyanarayana says. In 2013, he worked with the Aga Khan Foundation to create a reality guide which a visitor uses by downloading the free app. One can stand and point at a part of the Qutb Shahi tombs at Hyderabad and multiple points of information will be thrown up on the screen, including archival pictures, and the original format of the tomb in a 3D textured manner.
While the global scene is excited about AR and its applications, adoption in India is not up to the mark, says Satyanarayana. "The consumer is yet to comprehend the effort required behind an AR offering. Even businesses use AR/VR only as a marketing tool," he said. More recently, Imaginate uploaded a video of an interaction of Microsoft's Satya Nadella in VR format. Launched two days ago, the Facebook post has already grabbed over 3,500 views.
Vijay Karunakaran quit Intel as director after a 14-year stint to set up Ingage – a mobile technology company that integrates traditional marketing channels with interactive digital platforms, social media and e-commerce. The company's early work includes development of the app that launched 4D images of Rajinikanth in his Kochadaiiyaan attire. "We were way ahead of our time when we did work for Kochadaiiyaan," said Karunakaran. The company counts GRT group of hotels, Zebronics, ITC and Reynolds as its clients. "AR/VR requires huge investments and that's the reason why it has not picked up in India," he said.
Karunakaran's team has developed an app called Jaadu which creates a virtual store triggered from all visual touchpoints – ads, magazines and actual products. Among its various features, Jaadu allows the user to place orders of products by merely scanning the product through the app. "Our focus is to commercialize AR. A-commerce (e-commerce with AR) has immense market potential and is going to break boundaries in the future," said Karunakaran.